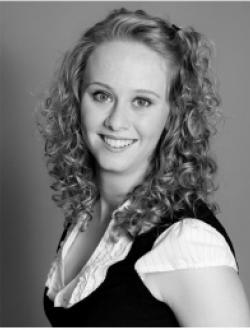 Research assistant
+44 7378 980909
nina.hicks@unifr.ch
Foreign language education

Corpus-based language acquisition research

Multilingualism & crosslinguistic 

influence
Research projects (collaboration)
Duration
03.2016 - 12.2024
SWIKO is a multilingual learner corpus describing learner language according to principles of corpus-linguistics. The corpus is an umbrella project developed during the 2016–2019 research period and being further developed in the 2021–2024...
Title
Further development and applications of the Swiss learner corpus SWIKO
Duration
07.2021 - 07.2024
In line with the strong presence of usage-based approaches to language description and research in language acquisition, research in corpus linguistics has intensified and diversified in recent years. This applies equally to corpus-based...
Publications
Hicks, Nina Selina (i.V.): "Exploring systematic orthographic crosslinguistic similarities to enhance foreign language vocabulary learning". Language Teaching Research.
Karges, Katharina, Studer, Thomas & Hicks, Nina Selina (i.V). Lernersprache, Aufgabe und Modalität: Beobachtungen zu Texten aus dem Schweizer Lernerkorpus SWIKO. ZGL, Themenheft "Gesprochene Lernerkorpora des Deutschen".